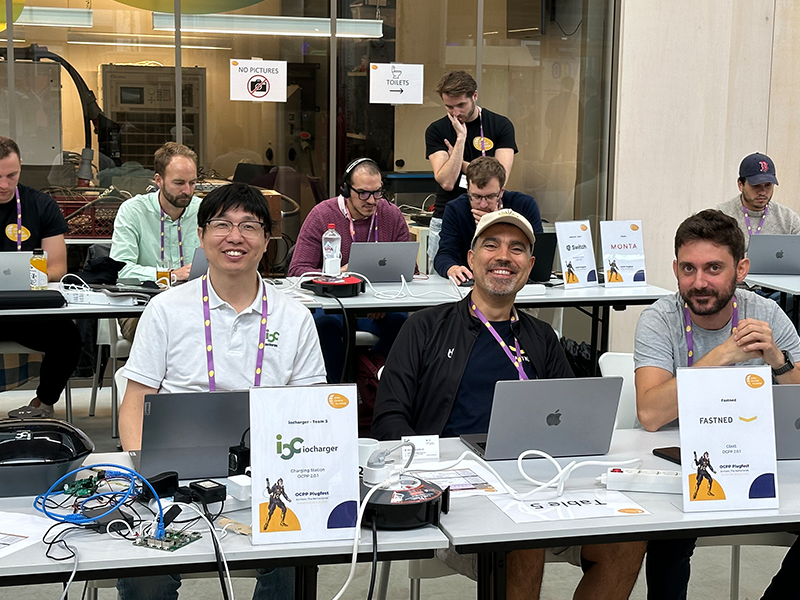 OCPP Plugfest wawas back on Sep 20-21, bringing together key players in the global Internet of Things (IoT) charging solutions domain for another significant gathering. This event unites EV charging equipment manufacturers, developers, and technology experts from around the world, all aimed at collectively advancing charging equipment interoperability and fostering industry growth.
Iocharger's on-site and online teams have successfully complete of OCPP 1.6J and OCPP 2.0.1 testing.
During the testing process, our OCPP smart EV chargers successfully passed all test slots with different Charging Station Management System (CSMS), demonstrating their exceptional performance in the charging interoperability domain.
iocharger has consistently been a strong advocate and driver of the Open Charge Point Protocol (OCPP). Our team of technical experts actively engages in the evolution of OCPP standards, aiming to enhance interoperability and connectivity between charging devices. We firmly believe that open standards and protocols are key to driving innovation in the charging industry. We'll continue to strive towards making charging devices more connected and interoperable to meet the needs of users.
The successful hosting of the September 2023 OCA Plugfest reaffirms the spirit of collaboration and innovation in the global charging solutions domain. The active participation of stakeholders lays a solid foundation for advancing IoT charging technology, opening up boundless potential for the future of the charging industry.