Non-commercial platform with smart EV charging and energy management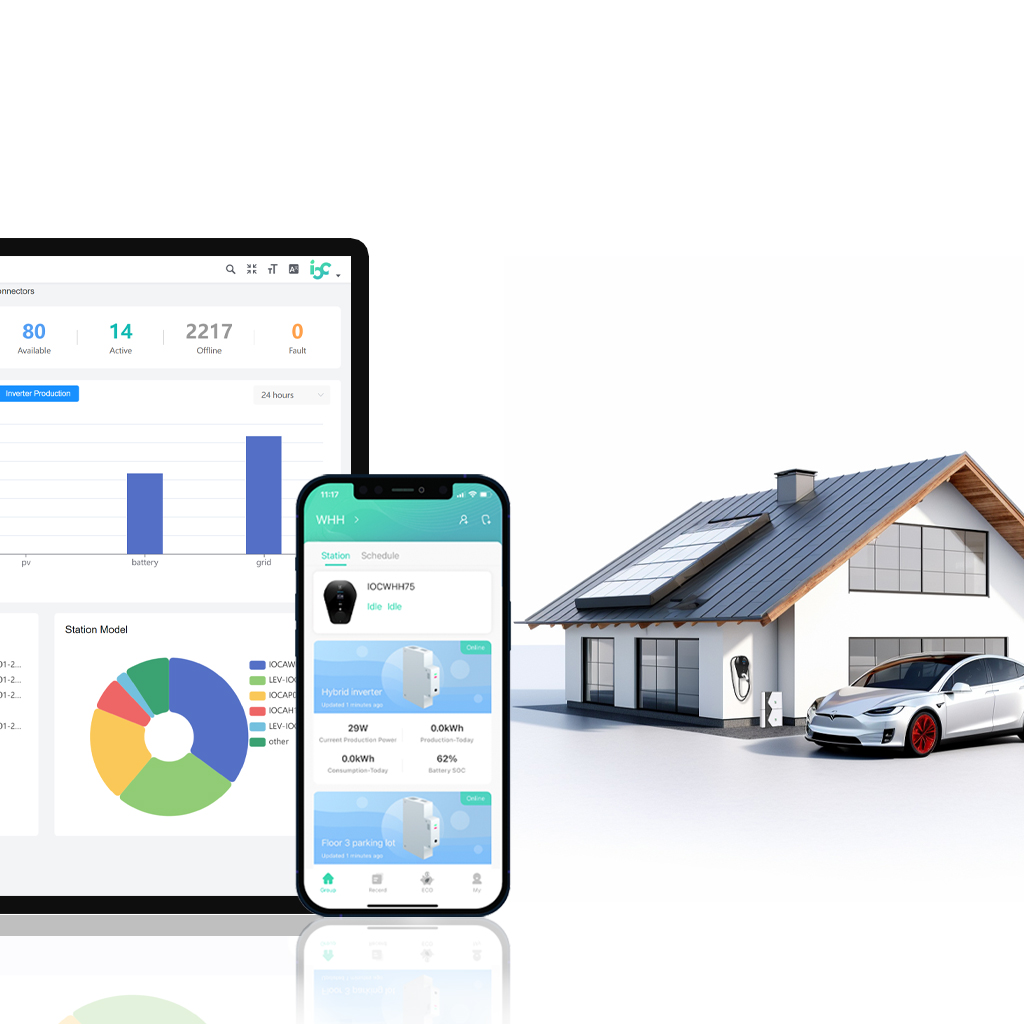 IOC Lite, with leading energy management solution  that simplifies EV charging and optimizes energy usage. With real-time monitoring and intelligent controlling features, users can effortlessly track charging status, manage energy consumption, and reduce costs. Integrating grid, solar, battery storage system with energy management, IOC Lite delivers a seamless and efficient EV charging experience. Its user-friendly interface enables user to easily monitor and control charging sessions, ensure a convenient and professional approach to EV charging and energy management.
Commercial platform based on OCPP 1.6J and SaaS structure
IOC CCMS streamlines and optimizes EV charging infrastructure for commercial. With real-time monitoring, flexible billing system, and data analysing capabilities, it enables optimal resource utilizing and data-driven decision-making. Seamlessly integrated with payment systems and commercial applications, IOC CCMS offers a seamless and streamlined charging experience. Providing convenient and reliable charging services to EV users.